Export and Print System Diagram
Here you find information about the following topics:
On the File menu, click Export Diagram.
Select graphical options (format, color depth, resolution, greyscaling, antialiasing).
Click Save.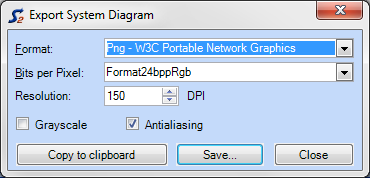 Copy to Clipboard creates a copy of the drawing area in screenshot quality.
On the File menu, click Print or on the Standard toolbar, click .
Select print options.
Click Print.