Language
Setting Language of GUI
On the Extras menu, select Options and click the Common tab.
Under Language, select the desired language from the drop down menu.
Click OK.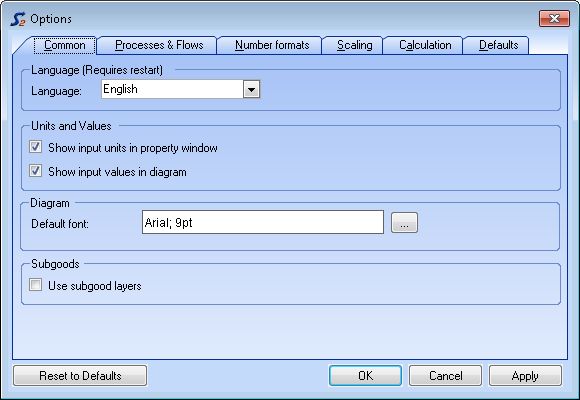 Note:
You can choose between system setting, German and English.
The default setting is "system setting", i.e. if the language of your operating system is German, STAN will also start with a German user interface. In all other cases the user interface will be in English.
Due to technical reasons, the changes require a restart of STAN.